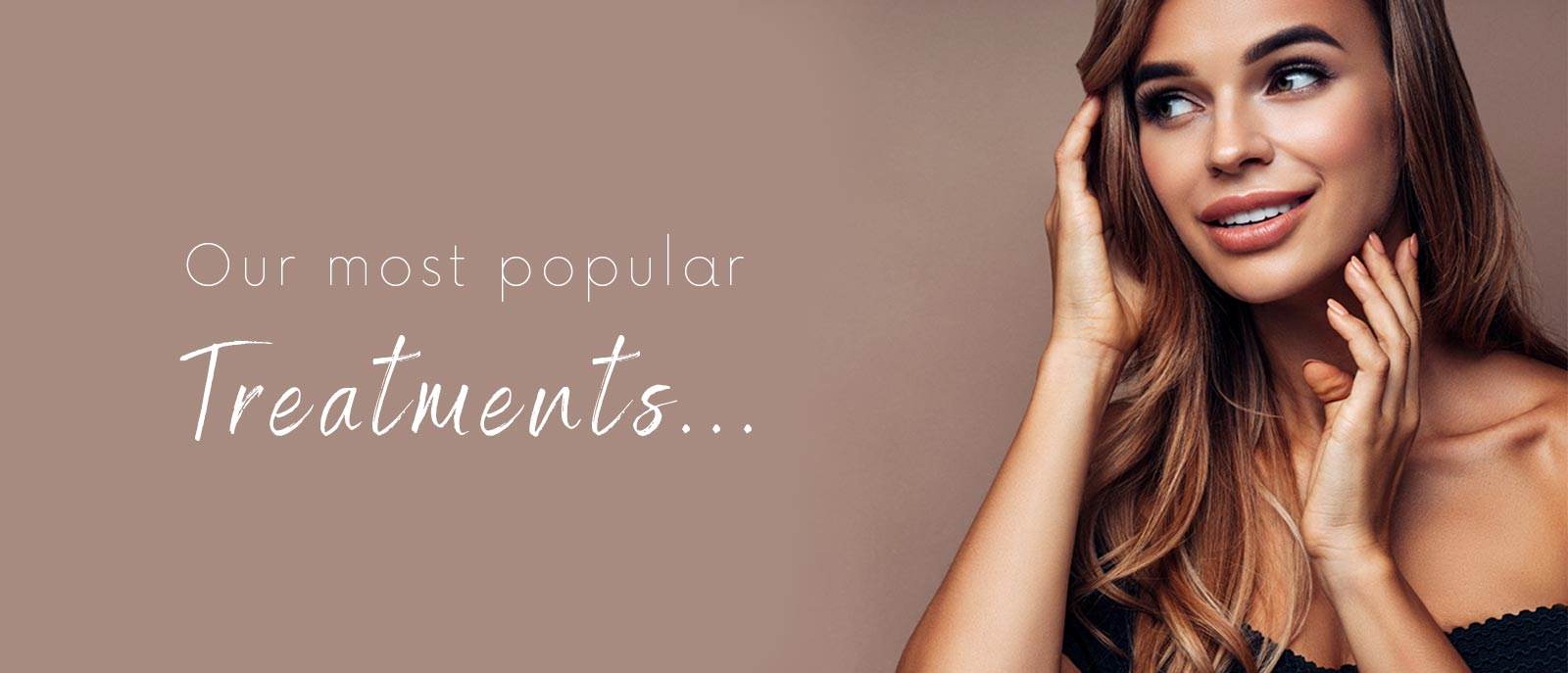 Our Most Popular Treatments
At Second Look Aesthetics, we use Juvederm and Revolax Deep dermal fillers for lip enhancement treatments to add volume to thin or sunken lips, or create a new shape. These brands of filler are much smoother in consistency than others, so you will see a much more noticeable and natural result. The formulation we use contains 0.4% lidocaine, a local anaesthetic that provides more comfort both during and after injection.
How long do the results last?
The results are immediate and last between 12 – 15 months. Most clients require only one treatment to achieve optimal volume enhancement.
Are there any risks?
Any pain after the treatment is usually minimal. The most common issue is temporary swelling, but this varies widely between individuals and depends on how much your lip has been enlarged, and on your individual healing characteristics. Swelling and/or bruising can last up to two weeks.
PRP has become a highly sought-after non-surgical procedure for facial and skin rejuvenation. PRP therapy is one of the aesthetic treatments which uses your own blood platelets to stimulate new cell growth, helping to improve your complexion, skin texture and restore lost facial volume.
Your blood is essentially made up of four components: red blood cells, white blood cells, plasma and the platelets. We take your blood and spin it in a centrifuge, which enables the separation of the blood cells from your plasma and platelets. This is then re-injected or micro needled into the skin to stimulate collagen and new skin cells. PRP harnesses the beneficial functions of the client's own platelets and therefore there is no risk of allergy or rejection of the treatment.
What does the procedure entail?
A volume of blood will be taken, which is usually between 10-30 ml. Your blood is then placed in a centrifuge for around 8-10 minutes. Once your cells have separated, the rich platelets are extracted and put back into the skin where rejuvenation is required.
How soon should I see results?
Most clients will require three treatments at four-to-six-week intervals. The first thing you will notice is an improvement in skin tone and elasticity. Collagen production can take up to three months to occur and the results can differ depending on the individual.
The thought of muscle relaxants can sound scary, with images of large needles and over-treated celebrities coming to mind. However, it is an extremely popular and effective aesthetic procedure, and is the most common non-surgical anti-ageing treatment globally.
Muscle relaxant is a purified protein that relaxes wrinkle-causing muscles, temporarily softening facial lines to create a refreshed and youthful look.
How does it work?
Muscle relaxant temporarily reduces the action of the treated muscles, preventing them from moving. This relaxation of the muscles results in softer lines or wrinkles in the overlying skin, giving you a younger and fresher looking appearance.
What does the treatment involve?
This aesthetic treatment is quick and simple. It takes 10-15 minutes and the results appear gradually over the following 7-10 days. Results can last up to 4 or 5 months.
Are there any side effects?
This anti-ageing treatment is simple and has little to minor side effects. After the treatment, you may experience slight redness in the treated areas. This should subside within 15-20 minutes. Some clients also experience a minor headache and bruising.
Deep unsightly hollows under the eyes called tear troughs can now be corrected with sophisticated dermal fillers. This treatment corrects under eye dark shadowing and replaces volume lost with ageing, leaving you looking youthful and rejuvenated.
This treatment promises a faster, less invasive way to beautiful eyes.
Which products are used?
We use Teosyal Redensity II.
This sophisticated product fills out hollows and lines under the eyes and helps to mask dark circles with its light reflecting technology.
The filler consists primarily of hyaluronic acid, a naturally occurring substance in the body and was developed for the treatment of tear troughs.
This product causes less swelling which is a bonus when treating this delicate area.
What results can I expect?
Following treatment, you will notice a visible difference immediately. Often there can be some mild swelling which will subside after a few days to a week. The results of the treatment last between 6-18 months, depending on the individual. A further treatment may be needed 4-12 weeks after the first, which will be discussed with you during consultation.
Jaw filler is great for clients who have concerns or complexes about the appearance and shape of their lower face, particularly from the side profile.
Dermal filler can be used in the jawline to sculpt and define the area, creating a more attractive shape and prominent bone structure. This is a common treatment with gentlemen and can be used to mould a more masculine-shaped jawline. Additionally, this treatment can be used to replace volume lost with ageing in this area for a more youthful appearance.
A contoured jawline is a very desirable look and can be the most striking feature of a person's appearance. Dermal filler in the jawline can also gives a face lift effect by improving definition.
You will discuss with one of our expert practitioners the desired look you want to achieve from cheek augmentation using dermal fillers.
The cheekbone filler will be injected across both sides of the face, focusing on target areas to lift and contour the mid-face. Placing dermal fillers in this area results in a more youthful appearance, by creating higher, more defined cheekbones.
The treatment will last around 30 minutes. You may experience slight swelling and redness following treatment, however this will subside within a couple of days.
Are cheek fillers painful?
As with all treatments it is expected that you will experience some slight discomfort throughout the procedure. A numbing cream can be applied to help reduce any pain, however this area only causes mild discomfort even without any pain relief.
Are cheek fillers permanent?
Dermal fillers are not permanent, lasting approximately 12-18 months. The areas treated can then be 'topped up' after this with further treatments. The effects of 1 ml cheek fillers before and after will be clearly visible following treatment.
As we age, naturally we lose elasticity in our skin and as a result will notice lines and wrinkles.
These can be in the form of nose to mouth lines or folds. You may also notice lines from the edge of your mouth to your chin, which are called marionette lines.
How is this treatment performed?
Injecting dermal fillers into the area with our advanced techniques will ensure these lines are 'filled' to give your skin a beautiful, smooth appearance. The effects of nasolabial folds filler before and after will be clearly visible. The amount required will vary dependent on the individual. Consultations will be completed prior to treatment with our highly qualified practitioners.
What are smoker's lines?
Small lines that etch the lips and may extend vertically from the lips are commonly referred to as lipstick lines or smoker's lines. Smoker's lines are often first noticed when lipstick starts to 'bleed' out of the vermilion border (the border between the lip and adjacent skin) into the vertical fine lines around the mouth. They are more prevalent on the upper lips.
What causes smoker's lines?
Smoker's lines occur as we grow older and the lip naturally starts to lose its volume, along with repetitive bunching of the tissue from muscular activity. Smoking does not necessarily cause smoker's lines; physiological ageing in general cause lines, folds, and wrinkles in the lower face, or anything below the eyes, to form. As well as natural ageing, the effects of the sun can develop and increase the lines around the lips. These lines are more likely to form in smokers due to the repeated pursing of the lips to draw from the cigarette. Smoking also breaks down the production of collagen, which in turn increases the appearance of wrinkles and causes the skin to thin. The smokers lines treatment takes care of these issues.
How long will the effects last?
The results typically last 6-12 months, although the exact length of time will depend on the structure of your skin and other factors including lifestyle, age and the degree of perfection demanded by the individual. Additional touch up treatments can be performed at any time after the initial treatment.
What is a non-surgical nose job?
A non-surgical nose job involves the nose being reshaped using dermal fillers as an alternative to a surgical rhinoplasty procedure. It is extremely effective and one of the most popular aesthetic treatments that we offer.
Who is this procedure suitable for?
Anyone who would like to change the appearance of their nose but does not want undergo surgery. The technique can be used to correct any of the following:
A hump on the nasal bridge
Left to right, or right to left asymmetry
A depressed nasal bridge
A nose that is small, or lacks definition
If you have had previous nasal surgery, it is unlikely that you are suitable for this procedure.
There are two injecting methods available for this procedure: either a very fine needle is used, or a blunt tube (cannula) is inserted through a pinprick. The latter is our preferred method as it is much safer.
It is our usual practice to administer the treatment over 2-3 sessions and gradually add the filler, so as not to cause build-up of excessive pressure. Administering this treatment in one session poses risks in some people, as the blood supply in the nose is precarious and can be compromised.
What does it mean to dissolve filler?
It is a procedure administered using Hyaluronidase and is used to reverse the effects of dermal fillers when a client has lumps (most commonly in lips), unevenness, migration, or simply doesn't like the appearance. This treatment is quick and works instantly, with the majority of the effects taking place within 24-48 hours. The results of dissolving lip filler before and after become visible soon after the treatment.
How many treatments are required?
One treatment of lip filler dissolvent is usually sufficient. This can vary dependent on the volume of excess filler present.
What are the main reasons for correction?
Lumps: Lumps are possible after any filler injection but they are not always an issue. Most lumps in the first week are fluid or bruising from the injection and will go down rapidly. Even when they don't go away completely, they are not usually visible. For some clients, dissolving the filler is the only way to make a stubborn lump disappear.
Over injected lips and cheeks: Dissolvent work can be a quick way of helping you to feel and look better and is crucial to aesthetic treatments.
What is used to dissolve the filler?
Hyaluronidase is the product used. This is a specially formulated enzyme that will dissolve hyaluronic acid safely and quickly. It is mixed with local anaesthesia and injected into the area where dissolvent of filler is required.
Our chin augmentation treatment is an effective yet underrated method of enhancing your chin. You may not realise it, however enhancing your chin can improve your appearance considerably. With age, when the facial muscles, fat and bone mass decreases, a chin augmentation can help you retain a more youthful look.
At our aesthetics clinic, we offer this service to help create beautiful side profiles for our clients. The treatment will contour and define your lower face, making your face look slimmer. It will add structure and definition to your face, creating a more youthful appearance.
As we age, our skin produces less collagen and elastin. This causes our skin to become thinner, making it more prone to wrinkles. The skin around our mouth is thinner when compared to other areas of the face and therefore more susceptible to wrinkles forming.
Our clinic uses dermal filler based treatments to regain lost volume in the area and make the marionette lines less prominent, giving you a fresher and younger appearance. Depending on the depth of the lines already created, the experts at our aesthetics clinic will create a customised treatment plan for you.
This treatment is designed to help your lower face look less masculine, by targeting the masseter muscles. This Botox in Nottingham treatment is designed to paralyse the muscles and make them shrink. As a result, the lower part of your face gains a more contoured and feminine look.
The treatment can be applied by itself or as part of your treatment plan in conjunction with a jawline augmentation. Having a feminine and well-defined jawline will create a younger appearance. Along with injecting dermal fillers to create volume in the lower part of your face, we can target the masseter muscles for an even better result!
Thinking about a Brazilian Butt Lift, but don't want to undergo an invasive surgical procedure? We have a solution for you.
Our non-surgical BBL is the perfect way to get that perfect buttock shape and is the best alternative to surgery.
At Second Look Aesthetics, we use the product Venufill for all non-surgical BBL treatments. Dermal filler is injected into the buttocks to increase volume and create a more rounded, lifted, and toned shape. Hip dips can also be filled in with dermal filler to achieve a more hourglass figure.
A non-surgical BBL is excellent for minimising the appearance of cellulite and correcting any asymmetry in the buttocks and hips. This treatment takes around three hours to complete, and the results will last you about 18 months.
Introducing our revolutionary fat dissolving treatment—the ultimate alternative to traditional liposuction.
If you're in pursuit of a sleeker, more contoured appearance for your face or body, look no further. Second Look Aesthetics has the ideal solution for you.
Our specialised fat dissolving product is administered directly into those trouble spots where unwanted fat lingers. The secret ingredient? Bile acid, a powerful component that swiftly liquefies those stubborn fat cells. Once liquefied, these fat cells go through the process of being broken down naturally, which are then removed by the body's lymphatic system.
What sets our fat dissolving injections apart from conventional liposuction? It's the remarkable bonus of skin contraction. Unlike liposuction, our treatment ensures that your skin tightens as the fat is eliminated. This means you will have no sagging loose skin to worry about.
The benefits become evident almost immediately, with the full transformation taking centre stage around three-weeks after your treatment.
With very few side effects, this procedure is extremely safe. So, embrace a more sculpted you today!
We are constantly bringing new
and exciting things to the clinic
Watch this space!
Or…
Get in touch to find out more
x