Muscle Relaxant (Anti-wrinkle)
This incredibly effective treatment from us will smooth out fine lines and wrinkles, leaving you looking flawless and rejuvenated. Anti-wrinkle product works by temporarily relaxing certain facial muscles responsible for expression. As a result, the muscle can no longer contract as deeply, which prevents fine lines from forming or deepening, leaving the skin looking smoother and more refreshed.
The results can be tailored depending on the individual client's goals, whether that be a completely frozen look, or a more subtle result that retains some movement. Our Botox in Nottingham treatment packages are designed to fit your requirements perfectly.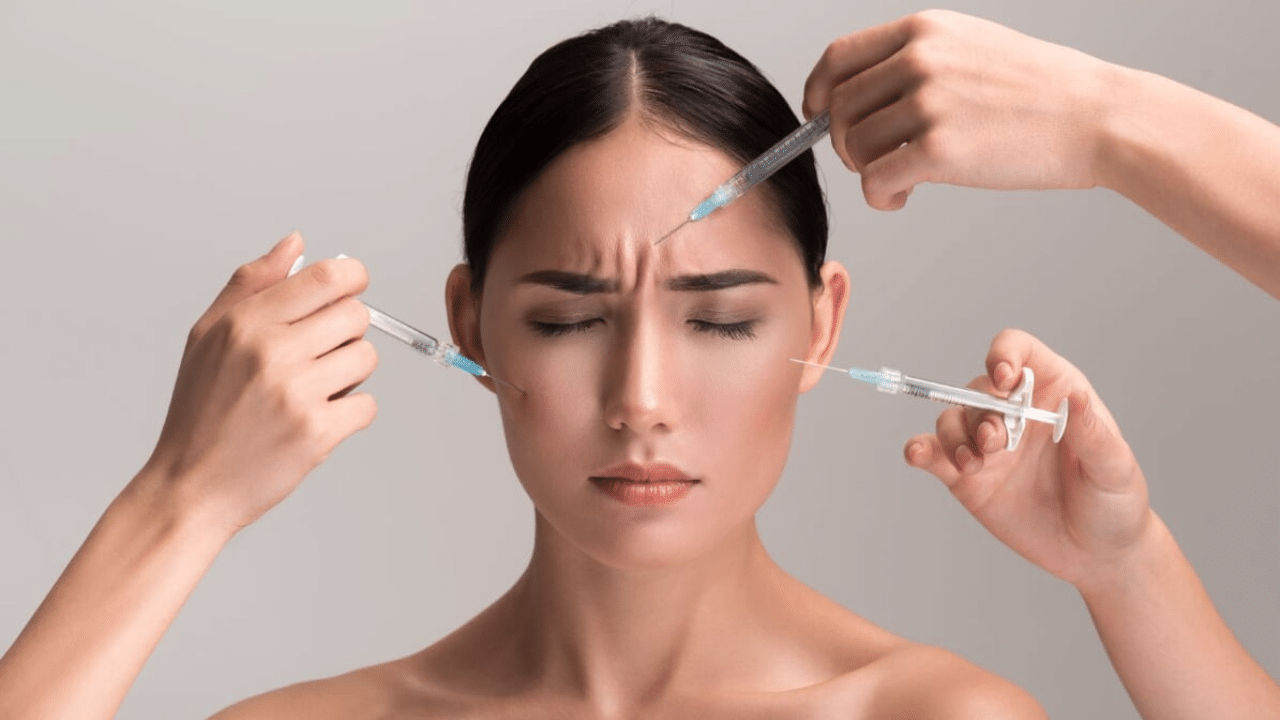 What products are used for anti-wrinkle treatments in Nottingham?
At Second Look Aesthetics, we use either Botulinum Toxin or Azzalure for anti-wrinkle treatments in Nottingham.
Which areas can be treated?
We can treat a variety of different areas of the face with the best anti-wrinkle product:
• Forehead
• Frown Lines
• Crow's Feet
• Chin
• Lip Lines
• Bunny Lines
• Brow Lift
When will you see the results?
It will take around 14 days for you to see the full results of your anti-wrinkle treatment.
When should you begin Anti-Wrinkle treatments?
Anti-wrinkle treatment is a preventative measure, not a complete cure for deep-set wrinkles. Therefore, we would recommend beginning treatments when you first notice fine lines while your face is in a resting state. This is usually around age 25, though will differ between clients depending on genetics and lifestyle.
Who is suitable for this Anti-Wrinkle treatment in the East Midlands?
This treatment is suitable for anyone who has noticed they have fine lines while their face is in a resting state. Unfortunately, this Anti-Wrinkle treatment is not suitable for anyone with very deep-set wrinkles as it is a preventative measure. Our Botox in Nottingham treatment packages won't be able to help in such cases. In these circumstances, we would instead recommend dermal filler to disguise the appearance of any deep lines.
How long does the treatment take?
This treatment takes around 15 minutes to complete. This includes a consultation so that we can gain a better understanding of the results you are hoping to achieve. Following this, we will conduct an in-depth facial assessment to determine which areas would benefit from and should the treatment be administered.
How long do the results last?
Your results will last 5-6 months. This varies depending on the individual client, as someone with stronger facial muscles may find their results won't last as long, while someone with weaker facial muscles may find they last longer. The more treatments you have, the longer your results will last as your facial muscles weaken over time.
Are there any side effects?
Most clients experience very minimal to no side effects. Immediately after injection, you may notice small, raised bumps at the injection site, however these will subside within around 10 minutes. You may experience minor swelling and tenderness in the 24 hours following treatment. We will provide full aftercare instructions following your treatment and our team is on hand to assist at any point should you have any discomfort or concerns.
Is the Anti-Wrinkle treatment painful?
This treatment is virtually completely painless. You may feel a slight scratch during injection, however as the areas treated are not sensitive, any pain will be very minor. Most clients find they do not need numbing cream for this treatment; however, we can numb the area if preferred, to make you more comfortable.