This innovative new treatment is an excellent alternative to liposuction and ideal for anyone looking to treat areas of the face or body containing stubborn fat deposits. Fat dissolving product is injected directly into the area containing unwanted fat. The product contains bile acid, which liquidates the fat cells. The liquidated fat cells are then broken-down and eliminated naturally through the lymphatic system. Unlike liposuction, fat dissolving injections lead to a degree of skin contraction, meaning you're less likely to end up with loose skin around the treated areas. You will start to see the benefits immediately, and the full effects around 3 weeks after treatment.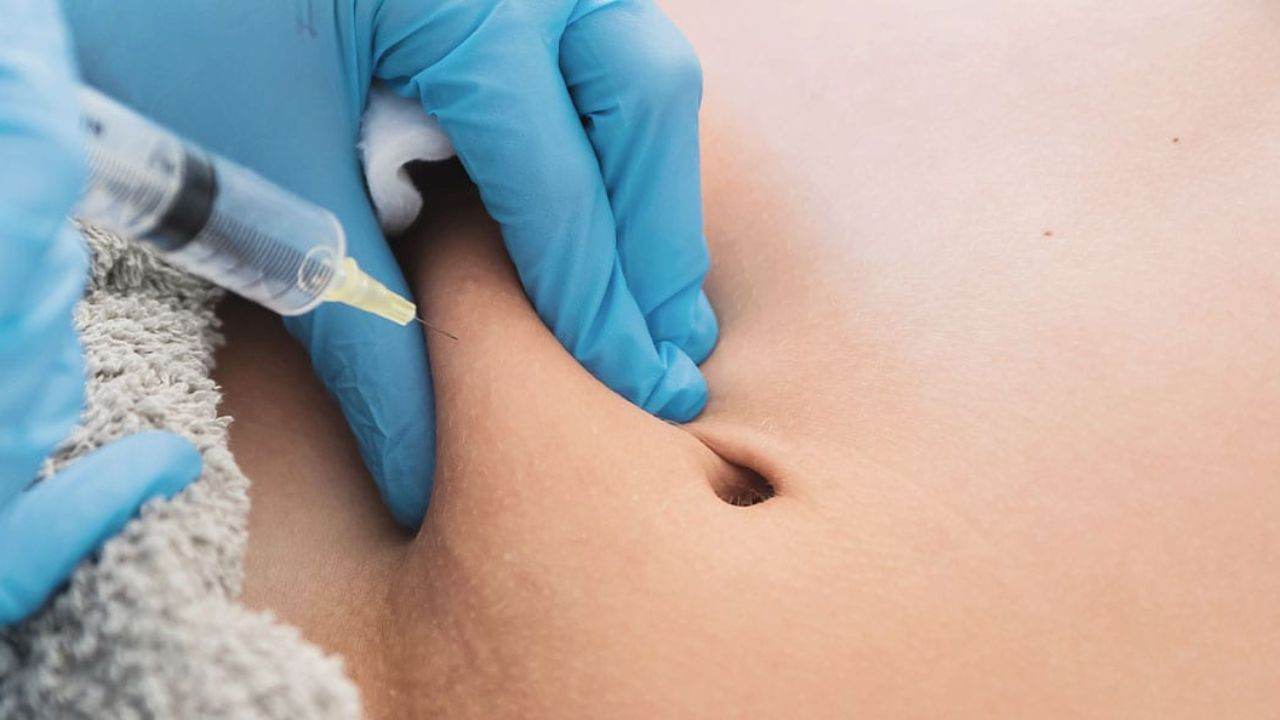 We use Lemon Bottle, a market leading, premium fat dissolving product. This product means you will have minimal to no downtime, pain or swelling after treatment. Additionally, you will see results immediately.
What areas can be treated?
This simple, yet effective procedure can be used on a variety of areas on the face and body:
• Double chin
• Back fat/ bra strap area
• Arms
• Stomach
• Six pack abs definition
• Love handles
• Flanks and waist
• Inner thighs
• Outer thighs
• Under the buttocks
• Above the knees
How long does the treatment take?
This treatment will take around 20 minutes to administer for a small area and 30 minutes for a large area.
How long do the results last?
As the fat cells are liquidated and eliminated, the results are permanent! However, we would recommend eating a balanced diet and exercising regularly following your treatment to ensure the fat cells do not return.
How many treatments are required?
We typically recommend a course of 2-4 treatments, at around 3-4 weeks intervals for optimal results. At your consultation, we will conduct an in-depth assessment of the area of concern before making an accurate recommendation of the required number of treatments, which will vary depending on the individual client.
This treatment is extremely safe, with very minimal side effects. In the days following your treatment, more sensitive clients may notice some bruising, swelling and tenderness at the area which has been treated. Full recovery will take around seven days, at which point you should have no remaining side effects. We will provide full aftercare instructions following your treatment and our team is on-hand to assist at any point should you have any discomfort or concerns.
Not sure whether you would benefit from this treatment?
We welcome you to book a fat dissolving consultation so that we can provide an expert analysis and recommendation of the results you are likely to achieve. There is no obligation to proceed with treatment following the consultation.